About James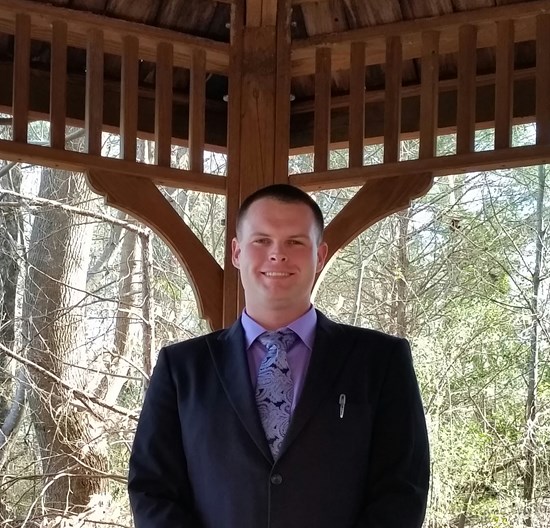 Hello,
Thank you for visiting this page and wanting to know more about me, a person that wants to bring about positive change to our city that will help you and me. I came to Raleigh in early 2013 for the Army Reserve. After falling in love with the city immediately, I settled in western Raleigh. Since then I have absolutely enjoyed living here! After being employed by the NC Department of Public Safety as a Correctional Officer for several years, I now enjoy the position of an IT Technician for NCDPS. I decided to put down roots with my first house in South East Raleigh. Once moved in, I became the President of the HOA as well being elected the Vice Chairman of the Veterans Party of NC since 2016, & then in December 2018 I was elected as State Chairman of the VPNC.
In 2005, I enlisted to serve in the United States Army Active Duty. I have been stationed in Germany and even deployed to Afghanistan for 15 months from 2007-2008. During my stay in Germany, I was able to travel to other countries and gain a much broader perspective of the world while engaging with other cultures. After returning home I decided to take a break from the Army for a few years to transition into civilian life. In 2012, I joined the US Army Reserve and began to serve one weekend a month and pursue an education, to which I earned a B.S. in Criminal Justice while minoring in US History & Computer Programming.
I am running for the At Large seat because I: feel we need a council that listens to its residents & city staff, am accepting of new technology that comes into the city and want to see it put to good use, want to see our first responders taken care of, do not want to see our taxes raised again, want to see our city grow the correct way through better housing options, & there isn't a single member of the city council who is a veteran. I wish to bring about the chance of prosperity to our wonderful city's residents, small business owners, & even tech startups that enter the city. I also want to see our city become more energy efficient as well as improve upon our bike and auto transit system with input from the community. Raleigh was recently voted to be #1 in veteran housing loans, let us also make the city #1 for veterans overall.
Thank you,
James G. Bledsoe